Editor's note: This is number 38 in a series of posts by Dennis Horne, sharing quotes from his book, Determining Doctrine: A Reference Guide for Evaluating Doctrinal Truth. You can read the introductory post here. The first part of each post is a new introduction, placing the quotes in context with contemporary issues. The quotes that then follow are from the Determining Doctrine book, which contains many quotes that are not readily available elsewhere or are exclusive to the book.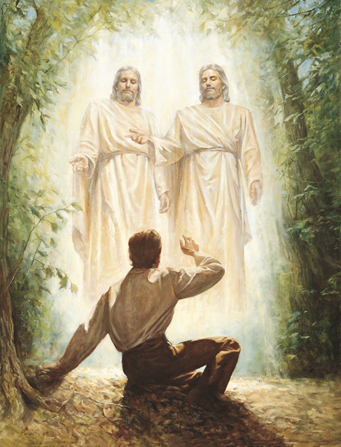 A few years ago Brigham Young University sponsored an academic conference to explore and present new research on the Latter-day Saints' concept of the apostasy of the primitive, or meridian, Church of Jesus Christ. This volume was the result:
Standing Apart: Mormon Historical Consciousness and the Concept of Apostasy
. I have not read this book (except for a version of the epilogue) and therefore cannot personally speak to it. I have read
a review posted by someone
at the Neal A. Maxwell Institute at BYU, which included this sentence: "The authors aren't shy about respectfully challenging claims made by LDS leaders as well as prominent LDS scholars."
            If this sentence accurately reflects the book's content, one wonders why BYU would sponsor such a conference that challenged the teachings of its leaders. Be that as it may, I personally have no problem when scholars do legitimate, rigorous and sound research and present/interpret/publish their findings, as long as those findings are in harmony with revelation and how such revelation is interpreted by those who hold the keys. For myself, I have always placed the word of God over the word of scholars that tends to change a lot. If scholars' findings tell us that we have misunderstood to some extent a long period of time in the past, that is just fine. If we learn that much of enlightening value, more than we knew before, went on during the middle ages, or, that various persons over the centuries received divine knowledge or an occasional gift of the spirit via the light of Christ—that's fine, no problem. Such knowledge might even have some use somewhere somehow. (I hope these scholars don't think they now know all about the past.)
            However, if these scholars' purpose is to reinterpret/weaken the historical narrative of the apostasy and restoration of the Church of Jesus Christ to the point of almost eliminating it (and for some of them it seems it is) then we should take instant strenuous issue and cry foul. Anything that denies the loss of the priesthood, keys, the gift of the Holy Ghost, and temple ordinances after the death of the apostles is false. Likewise, anything that denies that true and pure gospel doctrine and ordinances became corrupted and sullied with the passage of the centuries, is also false and insidious.